As our flight approaches Lisbon, I'm reminded of the first time I landed in this country…also following a sleepless night. Instead of crying babies, however, it was a night watch following a 7-day passage from the Azores that was keeping me in a sleepless stupor. The captain joined me at the helm and we sat in the darkness trying to decide where to make landfall. Even though we had spent six weeks in the Portuguese Azores, we knew little about mainland Portugal. We'd been focused on weather and the threat of orcas attacking boats (!) than what to do when we actually reached land. Like making a last-minute decision to exit the freeway, we turned sharply to port and set a course for Lagos.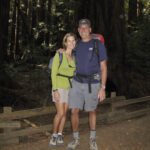 So low on the horizon, the first rays of sunshine shot across the ocean still black as ink from darkness, igniting only the limestone cliffs in a golden blaze. We knew instantly we had made the right decision. Sunrises hold a special place for us. Shortly into our relationship, we would meet at 4am in the parking lot of a California trailhead, each with a dog, each warmly clad in hiking clothes.We would climb for several miles to the top of some mountain peak for a front-row seat to watch that sliver of light appear over the horizon. It always took my breath away. It seemed fitting that we would witness another splendid sunrise…this time from the sea.
Many consider the Algarve to be Portugal's biggest tourist region. Today, however, except for a couple quiet fishing boats and just one another anchored sailboat, there was not a single sign of civilization. Eager to explore before throngs of people descended on the beaches, we quickly anchored and set off in the dinghy for a coastal tour. Water was calm and so clear that we could see the base of the rock pillars several feet below. We quietly wove through grottos and sea arches gloriously carved by nature. Each corner we turned in awe of the next even more striking monument sculpted from wind and sea over millions of years.
We returned to Gémeaux giddy from adventure but finally surrendering to fatigue. Just two hours later, we woke from our naps to discover we had been transported to the middle of a theme park. Remember that part about being the biggest tourist region? Every tour, power boat, jet ski, kayaker, and sunbather had started their day and the landscape was now a kaleidoscope of civilization. Anxious to preserve the memories of our peaceful entry, we quickly departed and headed south down the west coast of Portugal.
Together with our sailing friends, Mike and Ronna, who had been onboard to cross from the Azores, we embarked on a crash course of Portugal culture since we had only five days to explore. We'd get up at sunrise, sail until the afternoon, and then convince the captain to stop in front of some coastal town that was sure to entertain us.
We'd wander through the narrow backstreets decorated in ceramic tiles and fragrant from fresh laundry overhead, discovering the cathedrals and historical features that put the town on a map. We climbed bell towers and walked beaches, ate fish and linguiça, drank caipirinhas and pitchers of wine, and waited like a flock of famished vultures until 8pm when only then would sidewalk cafés proclaim the dinner hour. We always found ice cream to make the captain happy and to guarantee a stop in the next port, which was sure to have the best gelato in all of Portugal.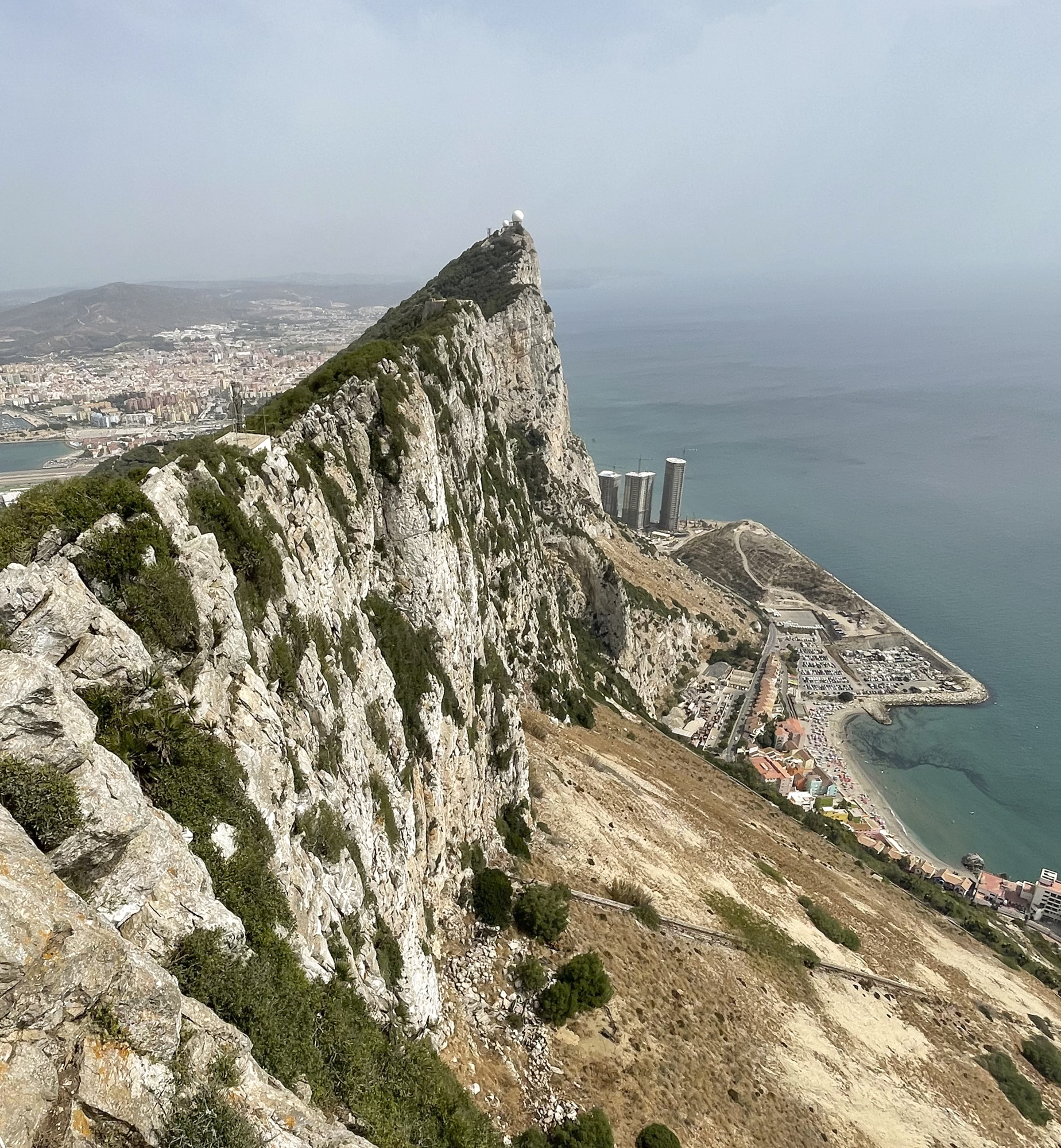 We could have played in this país bonito for the entire summer—what a treat to have caught at least a glimpse. On day five, the mountains of North Africa came into view and once again, we made a sharp turn to port. We hugged the arid and hilly Spanish coast, staying far away from the shipping channel where a superhighway of tankers and freighters squeezed between the two continents. As we passed through the much-anticipated Straits of Gibraltar, the famed Prudential Rock came into view. We took a slip at the Queensway Quay marina and welcomed the ease of the English language. We were officially in the Mediterranean Sea.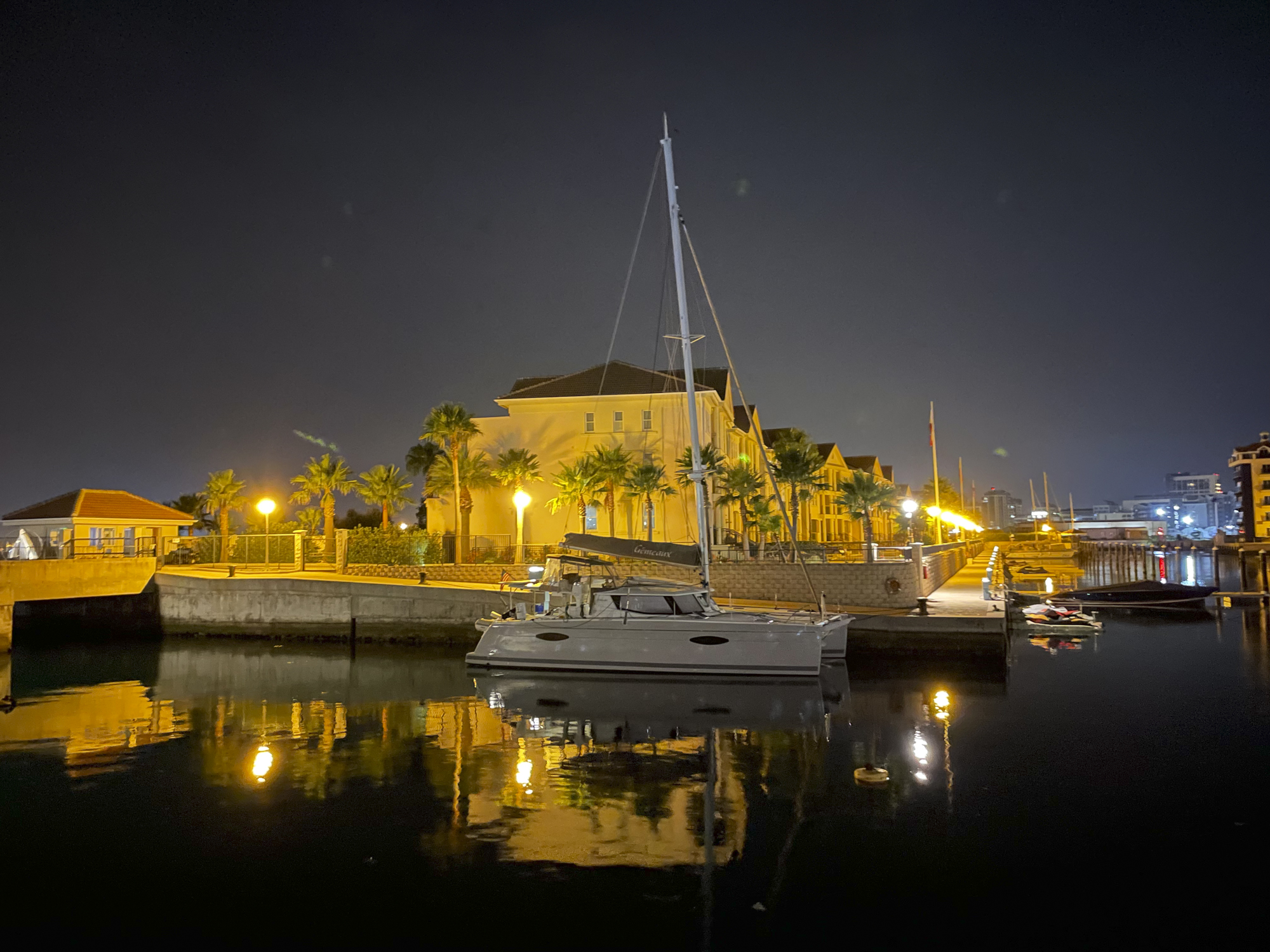 Other than being a logo for an insurance company, I didn't know much about this tiny British overseas territory in the middle of the Spanish Iberian Peninsula. I certainly didn't know it was chockfull of military history in an intricate labyrinth of 30+ tunnels (including one to Africa!) And, it's the only place in Europe with a population of wild monkeys. We took the tram to the top and spent a full day hiking to panoramic lookouts, climbing through tunnels, and taking a million photos of cute baby Macaque Apes with their mamas.
Early the next morning, a taxi picked us all up, explaining how to cross the border into Spain and, for us, how to return back to Gibraltar. Still in the dark, the driver drove across the airport runway, which has the dual purpose of serving as a major thoroughfare between Gibraltar and La Linea de la Concepción, Spain. The driver dropped us off at the border and we walked through passport control. Accustomed to daily pedestrian commuters, our US passports caught the guard off guard. We explained our passage by private boat and were sent on our way to navigate upstream through a maze of walkways and a traffic jam of commuters making their way to Gibraltar for work. Remarkably, we located the driver who would transport the Benjamins to their next destination and we located a sidewalk café where we enjoyed a café con leche and tostada (aka yesterday's bread toasted and served with a pad of butter and jam). We finished our coffee and started our trek back to Gibraltar—this time amongst the flood of traffic. Keeping one inquisitive eye on our US passports and the other on car passengers, bicyclists, motorcycles, and pedestrians each flashing their Spanish passports or ID, the guard studied our stamps, trying to figure out where the heck we'd come from. Finally, we were sent on our way through Immigration, where we stood literally on the airport runway, watching another memorable sunrise…this time over the top of the Rock of Gibraltar.
The next day, we would officially start sailing in the Med.