None of us was prepared to have our hearts stolen. Our goal was to drop off several bags of clothing, toys, and school supplies t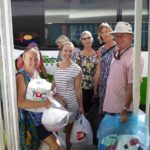 hat fellow boats from the Suzie Too OCC Rally had donated for a local charity in Colombia. My goal, as a portrait photographer, was to capture images of the children and their mothers and give them a photograph to treasure.
FUNDEHUMAC formed initially in the 1990s to support victims of Colombia's violence and corruption, offering counseling and assistance to access government relief programs. Today, Alba Moreno, founder and president, operates this nonprofit organization from her home in Santa Marta, serving children as young as 3 years old, many of whom are orphans, victims of violence, and/or children of single mothers. In addition to human rights and micro-lending programs, FUNDEHUMAC provides scholarship and community action training for 21 university students and counseling and economic support (e.g., school uniforms and books) for more than 125 displaced primary and secondary school children. As part of the scholarship terms, students must maintain meritorious academic work and provide community service, which includes administrative support for FUNDEHUMAC programs.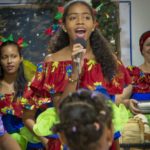 Singing and music bellowed from the building as we entered through a narrow hallway decorated with colorful murals, which now boast certification by Colombia's Network of National Museums. Later we would learn that the artwork represents cathartic expressions of mute victims from the Wiwa and Wayúu indigenous communities. Teenage children dressed in brightly-colored traditional costume entertained us with festive Colombian folk music, while younger children in simple matching shirts sat quietly in front, as curious about these navigators of the world as we were about them. An interpreter presented Ms. Moreno's welcome and overview of how the various FUNDEHUMAC programs were changing the lives of the children seated before us.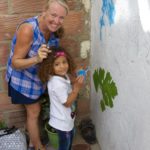 I let my camera lens candidly pan the crowd, delighted to capture both shyness and giggles among the children—a sense of genuine pride resonating from them all. Just as we thought our visit was ending, each child rose with an enormous smile and dashed to take our hands for what would be the true highlight of the morning—a personal tour of the facility and invitation to contribute to its artwork. A member of the second group of Suzie Too OCC Rally boats who had a similar visit to FUNDEHUMAC, recalls the daunting feeling of being led to the art room where he was handed a pot of pink paint. "I was at a loss as to what to do until the children pointed out a stencil of a flamingo that simply needed filling in," he realized with great relief.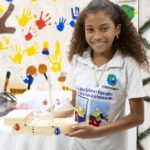 I had the honor of being escorted by a lovely girl who joyfully described the significance of each room and painting with a confidence and maturity well beyond her 11 years. Each of us remained in the firm clutch of a child for the next hour, sharing paintbrushes to complete more paintings and crafting dream catchers. With each strand of yarn woven into this joint craft, we traded dreams and taught each other words in our different languages. It was a brilliant Spanish lesson! I quickly learned that my astute and curious 11-year-old host had clear aspirations of a university education and world travel. A connection formed as I showed her photos from my phone of my family and home in the United States and she introduced me to her mo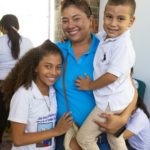 ther, brother, and cousins. I looked around the room and noticed young children sitting on the laps of people who just moments earlier were complete strangers. Clearly this morning had gone far beyond simply dropping off donations, and I knew already that I would happily support an 11-year-old's dream of becoming an independent young woman.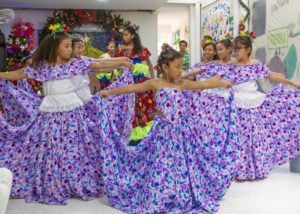 Today's visit to FUNDEHUMAC exceeded all our expectations. In just a brief visit, we walked away with a true sense of how a community is working hard to fulfill the dreams of their children. We went from merely being a drop-off service for donations to advocates for these children. For me, I captured some great photos and am personally committed to supporting at least one 11-year-old child's dream of becoming an independent young woman.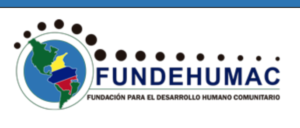 Join me in making a difference in the life of one of these amazing children. Click here for more information on the FUNDEHUMAC programs and learn how to donate or sponsor a child's education.
Enjoyed this post?
Sign up at the bottom of this page
to receive email notifications of future posts!