I love how a day unfolds completely unexpectedly. How lemons become lemonade. How your road less travelled turns into one with many travelers. Take today for example. Allen monkeyed his knee yesterday as in twisted it backwards so badly that he couldn't walk. I was sure our sailing adventures were over. Thank goodness for technology and an orthopedic in the family.
After a painful night's sleep, Allen hobbled to the helm this morning, and while motoring Gémeaux down the Delaware-Chesapeake canal, Facetimed his brother, Dr. Don (recall fisherman extraordinaire from the earlier sail to Turks and Caicos) for a medical consult. The prescription? Go get an MRI.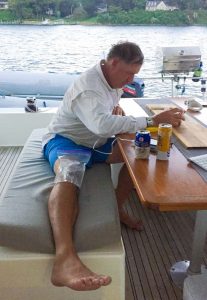 Recall we're on a boat. So, following the doctor's orders translates first into finding a marina to dock at since anchoring is not allowed on the canal, second finding an MRI center in this rural part of Delaware (hopefully within a reasonable distance from the marina), and third getting an appointment today.
It's 10am.
As luck would have it, we found an MRI center relatively close to a marina. With charm kicked into high gear, Allen became fast friends with the MRI technician and booked an appointment for 1pm. Getting an uber located in Maryland to pick you up from a marina in Delaware back to an MRI in Maryland turns out to be quite a task but we'll save that story for another time.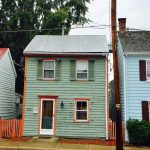 As more luck would have it, Jim is the type of person when faced with the option of catching up on emails from the boat or exploring a new place, he chooses exploration. So, on this dreary early Fall day, we sent Allen off, donned our rain gear, and headed out to explore Chesapeake City.I'm sure this cute little town buzzes with tourists in the peak of summer but today the ice cream parlor is closed and the four blocks of Main Street are empty. A few shop owners pass time in rocking chairs on their big wrap-around porches hoping for a little business. Sadly for them, neither Jim or I are big shoppers. We will, however, always jump at the opportunity for a glass of Malbec. Sadder still, however, it's only 1pm…seems a bit early to be cocktailing.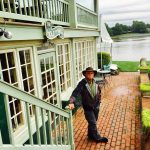 This is when we discover the Hole in the Wall–a tee tiny pub in the basement of the more famed Bayard House restaurant with a magnificent view of the canal…magnificent that is, if you're sitting on the big wrap-around porch of the Bayard House. We chose instead to investigate the 400 square foot basement bar. Steeped in history, this "beer parlour" (as their sign says) has been operating since the 1800s when they sold alcohol through the "hole in the wall" to canal workers digging the Delaware-Chesapeake Canal. There's actually a hole.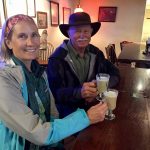 Two Irish coffees later we knew all the local lore, including stories of a gentleman who, since the passing of his wife, drives from his home one hour away to visit the town (and the bar) and stay in his favorite inn. Every Wednesday and Saturday. I expect if we were staying through Saturday we'd be invited for dinner when he returns for visit #2.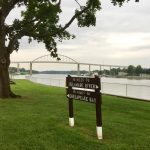 With warm bellies, we continued our adventures to the C&D Canal museum, housed in the original pump station and situated exactly in the center of the canal–15 miles upstream to the Delaware River and 15 miles downstream to the Bay and the Port of Baltimore, where 40% of the Port's commercial traffic uses the canal to short-cut their passages by 300 miles.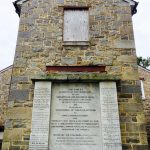 The Museum had just closed but we poked around enough to learn that the canal is the third busiest in the world and one of the few sea-level canals operating today. While all the facts and figures were very interesting, the highlight was when a big burly guy who stepped out in the rain to have a cigarette, yelled out in a thick New York accent, "The museum's closed, what d' ya need?" Peering in windows of a locked building draws that kind of attention.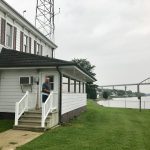 Ready to return to the safety of checking emails on Gémeaux, Sam, as later we would find out, beckons us over to visit "his" building, which later we would conclude is far more intriguing than a museum. Turns out Sam works for the U.S. Army Corps of Engineers (ACE) and his job is to monitor a steady-flow of traffic up and down the canal–sort of like an air traffic controller for the water. Earlier, before the fateful knee injury, we witnessed some of this traffic when a 1300-foot car carrier rounded the bend and passed us close enough we could have reached out to borrow a cup of sugar.It's hard to appreciate how big these vessels are–it feels a little like being in a raft next to a cruise ship. Keep in mind that the canal is about 450 feet wide, these car carriers are about 200 feet, and Gémeaux has a 24-foot beam. That doesn't leave a lot of room to pass, particularly when two car carriers are passing one another!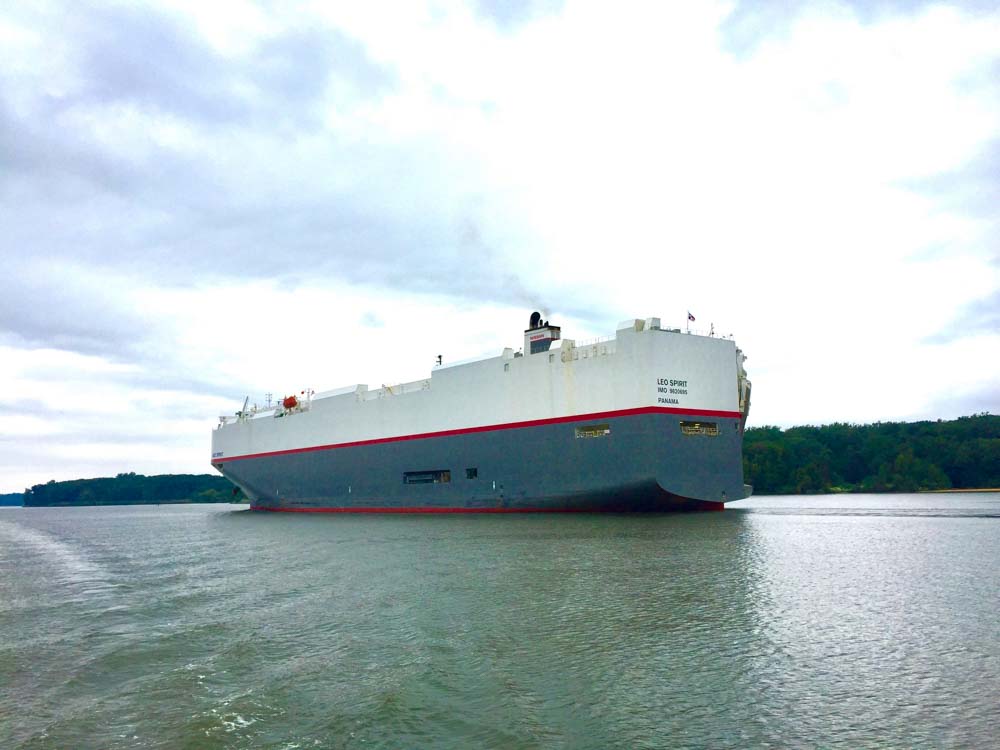 Enter why Sam's job is essential. Sam had been a New York dispatcher for the ACE for many decades and now is enjoying his "retirement" position on the Canal. He was quick to point out that the state of-the-art fiber optic and microwave links and closed-circuit television and radio systems are not so state-of-the-art, but somehow he manages to do an impressive job monitoring weather conditions, arranging for pilots to accompany the vessels, and safely moving commercial traffic through the waterway. Even this non-techie was fascinated. I think Sam was as interested in telling us the details of his solo job as we were in listening. I was sure we would be invited to stay for dinner.
That night I reflected on the day–so bummed initially that Allen got hurt and certain this would be a horrible, rainy day. What I learned is ask lots of questions–everyone has a story and boy do they enrich our lives. Good rain gear helps too.
P.S. Allen Facetimed Dr. Don later that night sharing digital files of his MRI results and concluded that rest and a brace were all that was necessary at the moment..permission to carry on sailing.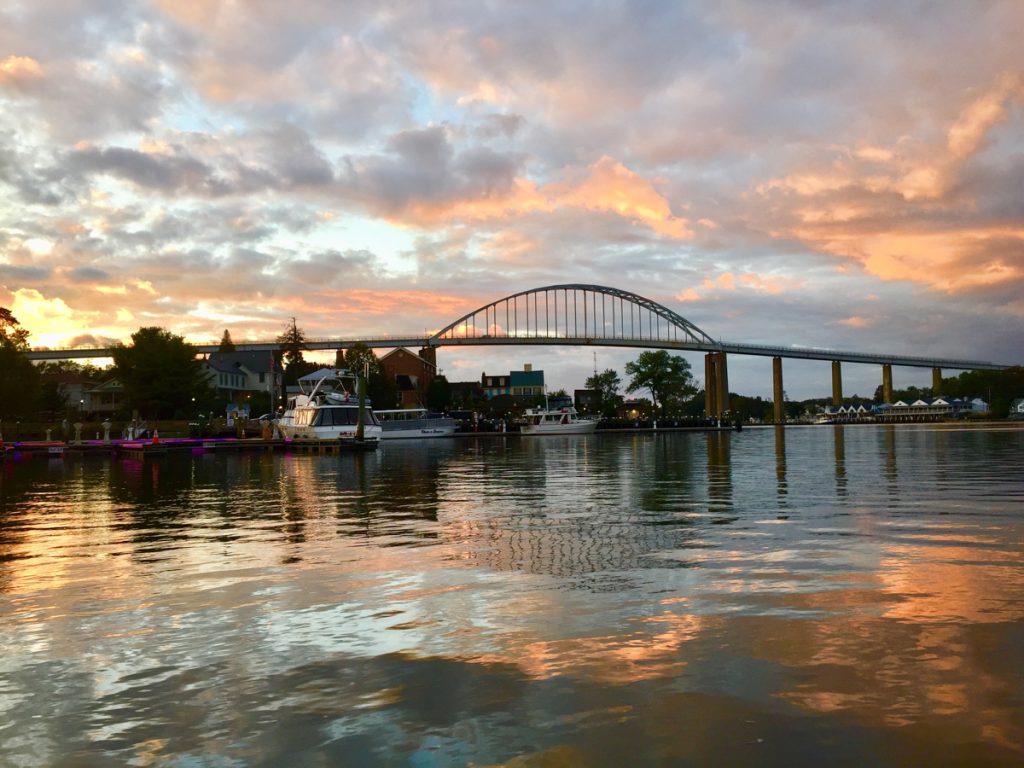 Enjoyed this post?
Sign up to receive email notifications of future posts!