Before we get underway wandering the planet, we decided to give Gémeaux a makeover in Ft. Lauderdale. Our first big passage would be a 1500 mile journey broken into two one-week segments from St. Martin to Ft. Lauderdale. Here's the ship's log that captured the highlights of the journey.
Destination: Turks and Caicos via the British Virgin Islands
Crew: Allen and his brother's family (Don, Barbie, and son Allen)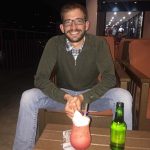 Thu 3.16.2017 After many flight delays and rerouting, Don and son Allen (who we'll call Little Allen) arrived in St. Martin ready to embark on the first leg to the BVI to fetch Barbie. Fueled up, got dinner started on the grill, and bid farewell to our friends at the Ft. Louis Marina around 6pm. With 12-15kts of wind, sailed through the night with just the jib. Lots of marine traffic back and forth to the BVI.
Fri 3.17.2017 Entered BVI's Round Rock Passage just before noon and picked up a mooring ball outside Spanish Town where we cleared Customs. Went ashore to get ingredients to compliment the fresh fish our optimistic fishermen expected to catch, including enough wasabi to stock a sushi bar for an entire year. Picked up Barbie from the airport and we were off again. Left Trellis Bay via Monkey Island and set the main and jib in a broad reach with 15kts of wind. Had a great bbq pork dinner underway. Great sailing overnight with average speed of 7.5kts.
Sat 3.18.2017 In the morning, Don set up the fishing lines, but no action. During the day, the wind freshened to 20+kts so decided to put a reef in the main. Spotted several freighters during the day, but otherwise, very little traffic on this section of the ocean. As the sun set, wind moderated so took the reef out. Winds shifted towards the east so adjusted course towards the north side of the Silver Bank to have better sailing conditions. Wind diminished overnight to 8kts by morning. Don and Barbie took a long 11pm-5am shift while the Allens slept.
Sun 3.19.2017 Winds were light on Sunday so took the opportunity to hoist the spinnaker. Worked great! After an hour or so, winds began to freshen so we took the spinnaker down. By then, the winds were under 5k so we turned on the motor. As we approached Silver Banks, Don caught a mahi-mahi but just as he was landing it on the swim step, the fish escaped. An hour later, the crowd went crazy as we caught a Bonita, which we landed and served for dinner! Enough fish for a group of 20 and plenty of wasabi! Our sailing journey had turned into a fishing trip! Motored all night on water that was like glass.
Mon 3.20.2017 Arrived in Grand Turk at noon on Monday. Cleared Customs and the white wine drinkers did a dinghy run to Front Street to expand the cellar. After stocking up, we went to Hawks Nest Anchorage for a quiet night. Everybody slept long and hard!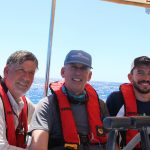 Tue 3.21.2017 Left Hawks Nest anchorage and caught and released several fish exiting the reef. Put up the sails and had a nice beam reach over to South Caicos. Along the way, we caught another mahi-mahi and managed to land this one and filet it for another dinner of fresh fish. Anchored in Cockburn Harbor for the evening.
Wed 3.22.2017 Left Cockburn Harbor under gray skies. Rounded Long Cay to start across the Caicos Bank. Had good winds so hoisted the sails. Around 11am it started to rain, which continued for the next 4-5 hours. Caught a couple of barracudas, but fishing was slow. The helmsman had a very busy time dodging coral heads along the way:) When we got close to Provinciales, the rain stopped and the sun broke out.We decided to hoist the Gennaker, which had lots of issues with the furling system. Need to get some more cleats to control the furler. Once the sail was up, we really raced along. Wind began to freshen so we took down the sail, which caused much more drama in its entanglement.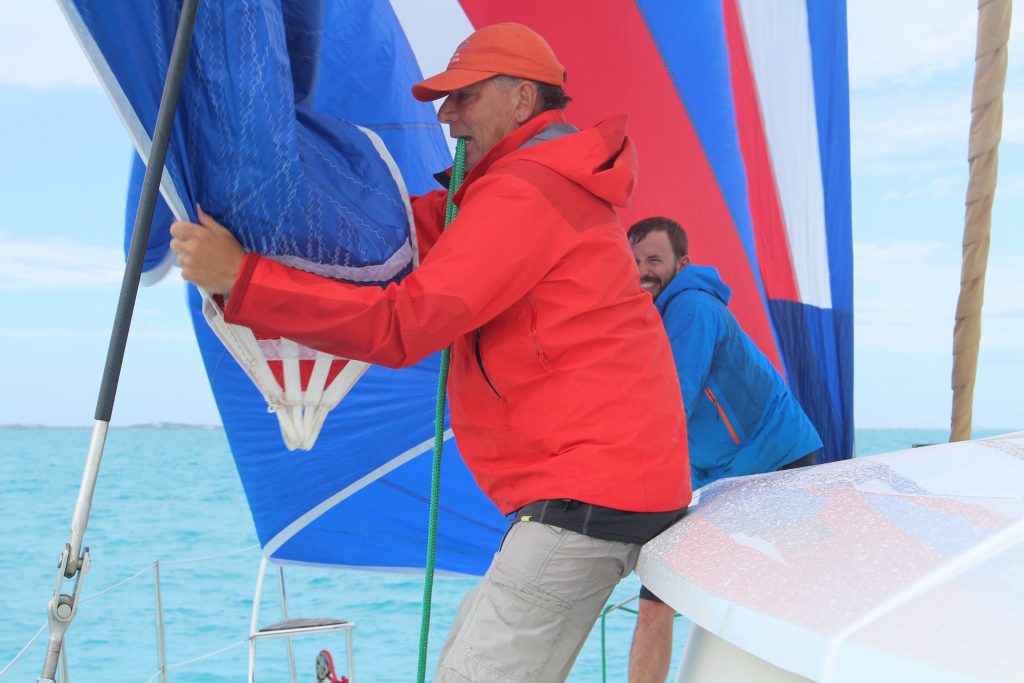 Once the sail was down, we took some great drone photos–one that remains our favorite to this day. Anchored at Sapodilla Bay, which is much prettier than the picture in the book.
Thu 3.23.2017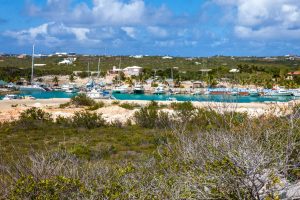 Pulled up the anchor and headed for Southside Marina. Pretty uneventful except the channel to Southside was very shallow. As the gauge showed a 4.5′ depth (giving us less than a foot of clearance), we crept along. Got fuel and our excellent captain pulled into our slip without incident.
At Southside, I redid the bolts on the autopilot, which I discovered was hanging on only by a thread, er…bolt–three of the four bolts were gone. Also noticed some water in the port engine compartment. Initially, I thought the heater was leaking, but would later discover it was a problem with the water maker.
Mission part one of our 1500-mile journey successfully completed.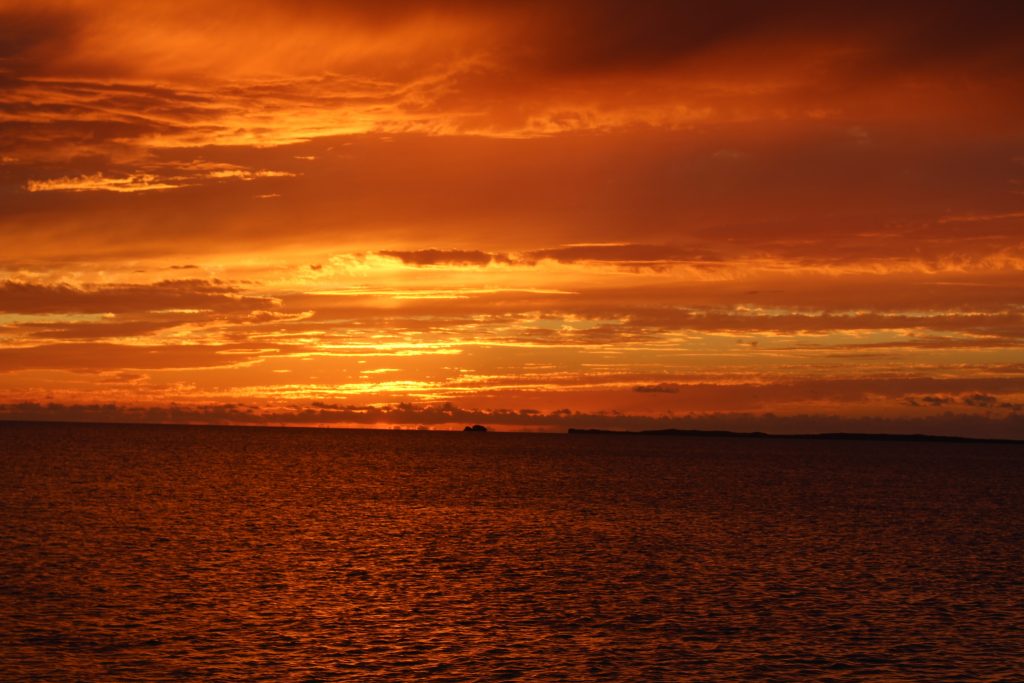 Enjoyed this post?
Sign up to receive email notifications of future posts!