The bay at Grand Cas catapults to the top of our favorite places as a dinghy delivers fresh (and HOT) croissants and baguettes this early morning. Goodbye gluten-free diet. We return to Ft. Louis Marina to…
Fuel, do laundry, learn to make a bed on a boat, rent a car, run errands, e.g., FKG to replace the halyard, watch FKG measure and actually install the halyard on the same day (FKG is tied with the baguette dinghy for number one service provider), measure for a new sail bag and trampoline, wash the decks, wash the window shades, clean the windows, get a lesson from pilot Jim Moore on cleaning plexyglass, forget to close the hatch and saturate my side of the bed, strip the newly-made bed, dry bed linens, make my bed a second time,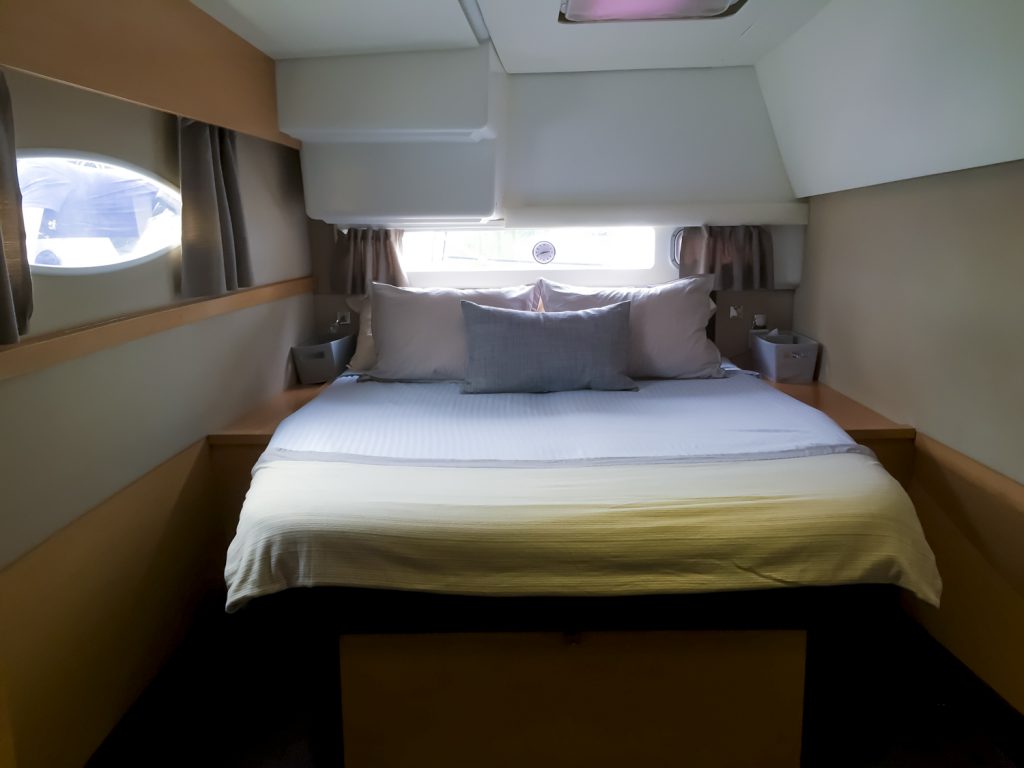 do another load of laundry, knock over water bucket in galley, dry and re-clean galley floor and storage compartments in floor, meet Auston and learn the art of cleaning and restoring stainless steel on a boat, borrow his power rotary buffer to buff out refrigerator doors, realize how cool it is to operate a power tool and add that to my Christmas wish list, admire the new red halyard, admire the new yellow main sheet (because after all, if you're replacing one, why not replace the other–just $$$), spend more money at Island Marine on new dock lines and a bunch of stuff that ends put being the wrong size but now looks interesting on the salon table, do more laundry, tour our neighbor's charter FP Saba 60/70 and wishing we were one of their clients now being served an island drink instead of dripping sweat with grimy fingernails, clean fingernails and thoroughly enjoy the monthly wine tasting event offered at the marina, continue drinking wine with dinner across the street at our favorite restaurant, Plongeoir, who treats us like regulars who have been coming for years, back to the boat for a Sapphire Blue nightcap, and fall into my beautifully-made bed. I love sailing.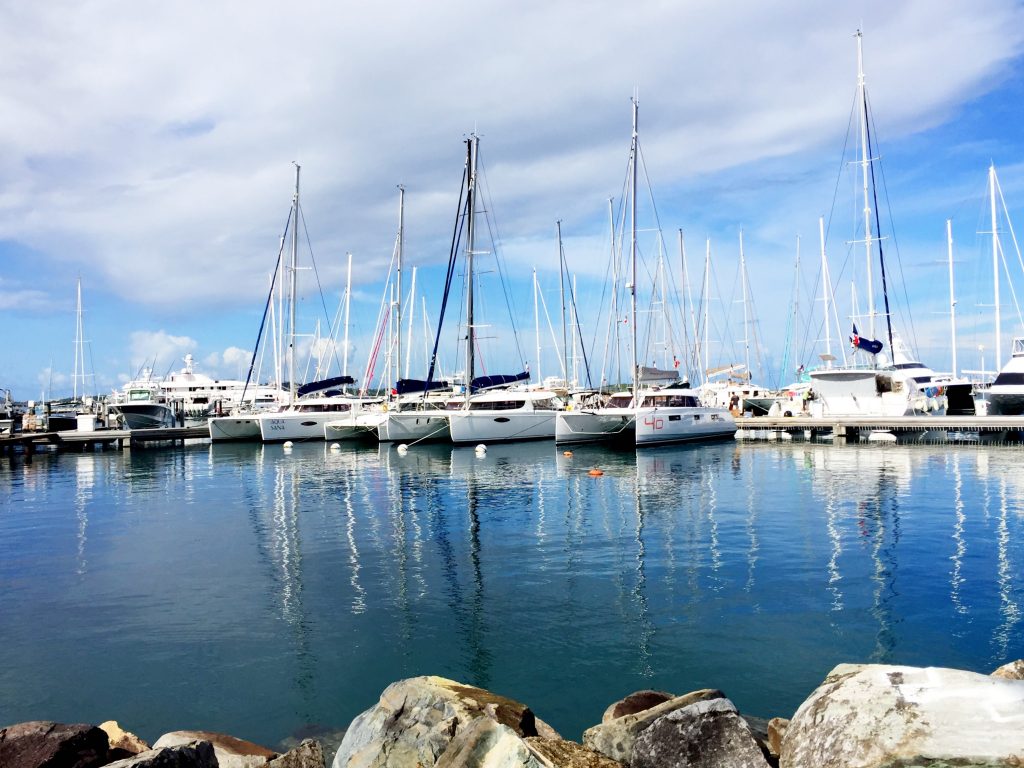 Enjoyed this post?
Sign up to receive email notifications of future posts!