Adventures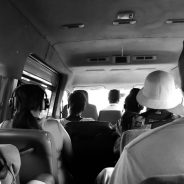 Bus #17 is what the locals take to get to their jobs in the capital of St. John's in Antigua. Mamas take their babies and laborers take their tools. Young men with their long braided hair neatly piled high on their heads take bus #17. On this hot, humid day, we took bus #17.
read more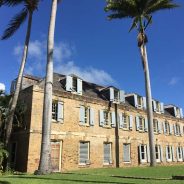 Entering Jolly Harbor after 14 days of being at sea is like seeing a rainbow after a storm. Clusters of pink and blue and green homes dot the shoreline. We're giddy at the thought of being back on land, but also apprehensive about re-entry.
read more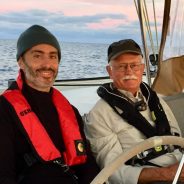 Four days before our scheduled departure date, a favorable weather dictates an immediate departure. Just after sunset, we pushed off from civilization and were officially underway on our 14-day off-shore passage. Only a few hundred miles from our destination, we would face the ultimate crisis at sea.
read more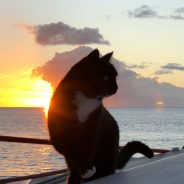 I'm a cat and I'm born to take the same nap at the same time in the same place every day. I "travel" each year to the cat hospital so how bad can this traveling thing be? Well, let me tell you what I've been through…
read more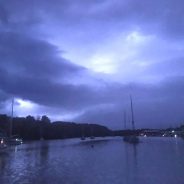 There's no better place to understand weather than in Antarctica. On our first night, pelting ice blew sideways and 40mph winds threatened to blow us off the mountain. It was the moment I realized how much I love intense weather.
read more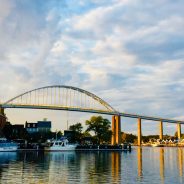 I love how a day unfolds completely unexpectedly. How lemons become lemonade. How your road less travelled turns into one with many travelers. Take today for example–I was sure our sailing adventures were over.
read more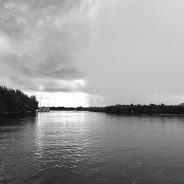 Snowshoeing across Antarctica's South Georgia Island is a barren landscape. You take away wildlife, plants, even rocks, and you are left with a monochromatic landscape as far as the eye can see.
read more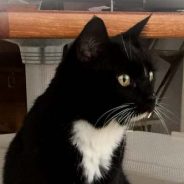 After successfully launching Nick at University of Oregon, we packed up the cat and headed back to Maryland to begin our journey south. A seamstress I am not…
read more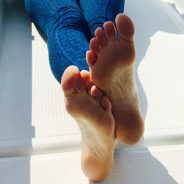 Until this week I couldn't take off enough clothes to stay cool. Now, just following Hurricane Harvey, I cannot steal enough body heat to stay warm.
read more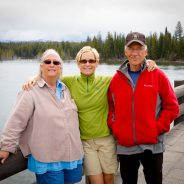 Every parent wants to know how their children are doing. I thought a quick visit on the Chesapeake Bay would give my parents a sneak peak. On day two when my dad announced he wanted to go for a swim, I was certain he would never reappear.
read more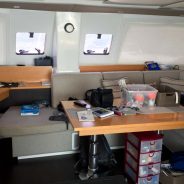 …An organized workaholic. That makes us a good team–I'm organized and Allen is a workaholic. Or rather, Allen's a project-aholic. And unlike me, in my compartmentalized Bento Box fashion, Allen takes on multiple projects at a single time. This is perfectly illustrated on our salon table.
read more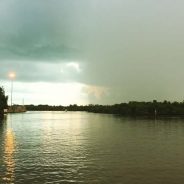 I'm so tired I cannot keep my eyes open. My head hurts as I try to process the steps I must take to avert a potential collision. I roll into bed, my aching body is awakened way too soon for another shift. Stay strong, stay awake, the baby, er, the morning is almost here. I can't do it. I'm never having another baby EVER. 
read more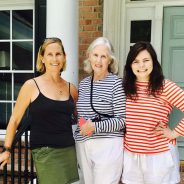 After 48 hours of sailing, we entered Georgia's Wassaw Sound that boasts sprawling 3-story antebellum mansions, complete with their own docks and a perfect line of Adirondak chairs. The 90+ degree weather and dripping humidity, however, kept any signs of humanity indoors so our arrival on this July 4th was quiet.
read more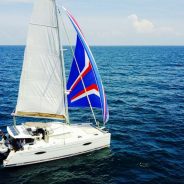 In an instant, the clutter of civilization is behind us and we are surrounded by a canvas of blue as far as the eye can see. The endless view of only blue water and blue sky is both boring and awesome.
read more