After successfully launching Nick at University of Oregon, we packed up the cat and headed back to Pleasant Cove Marina in Pasadena, Maryland to begin our journey south. Read Cat on Cat for a full understanding of how THAT journey went. After a week in a hotel, we were finally able to get Gémeaux back in the water and formally introduce Dot to boat life.
First order of business was to determine why our newly-upholstered cushions were not holding up. A seamstress I am not, so given $49 Spirit airfares from Ft. Lauderdale to Baltimore, we flew up Garry, who was the actual cushion-maker.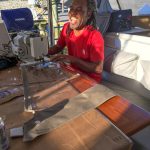 He arrived with sewing machine in hand and spent the day with us troubleshooting and fixing canvas zippers, etc. Although it looks like we'll end up reupholstering all the cushions:( we made lemonade out of lemons, we had a very enjoyable day getting to know Garry and crossing off some repairs on our to do list. What fun it was to have a sewing machine on board and listen to the stories of a New York designer!
At last, we bid farewell to the hospitable crew at Pleasant Cove Marina and the famous Cheshire Crab restaurant, where we enjoyed our share of Maryland soup and soft shell crab, and headed south to Port Annapolis.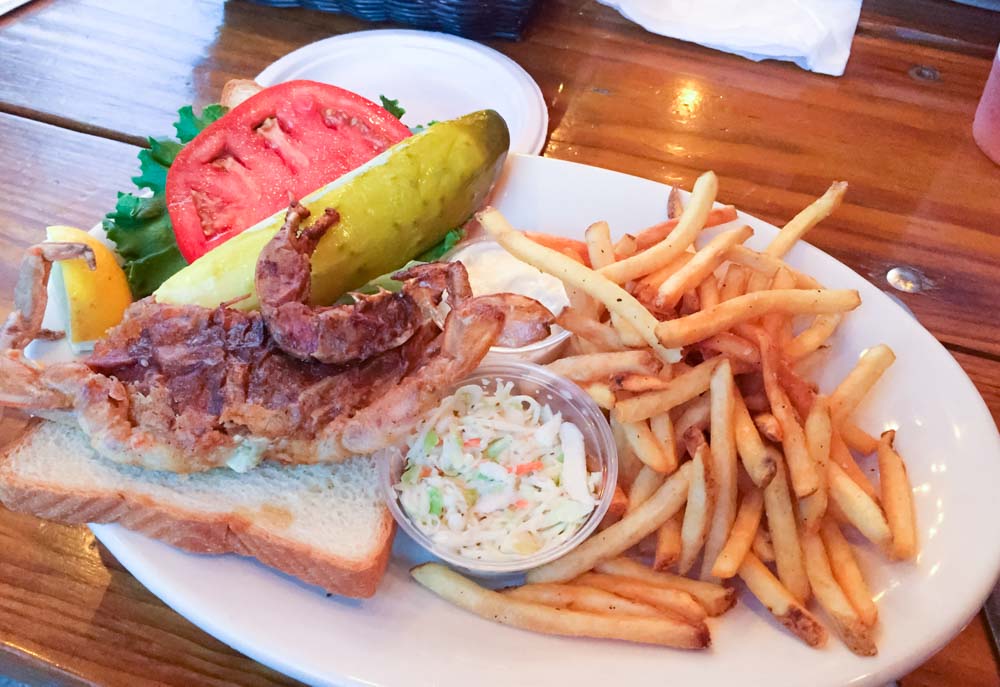 On our to do list in Annapolis is to eliminate the stench in the third head (so Nick will visit us again), replace one of the emergency hatches that is leaking, and the biggest project–remove the mast to inspect all the antennas and wiring. Recall our mast is 70 feet tall so this is not a small undertaking! So back out of the water AGAIN. Five guys and one giant crane lifted the mast off Gémeaux and onto saw horses so we can inspect the insides. I find the entire process very scary–not the risk of it falling on the ground or, worse, on the boat, but the risk of being at sea and discovering that it wasn't properly put back together. Allen loved every minute of it and of course captured the experience on drone. I hid in the closet with the cat.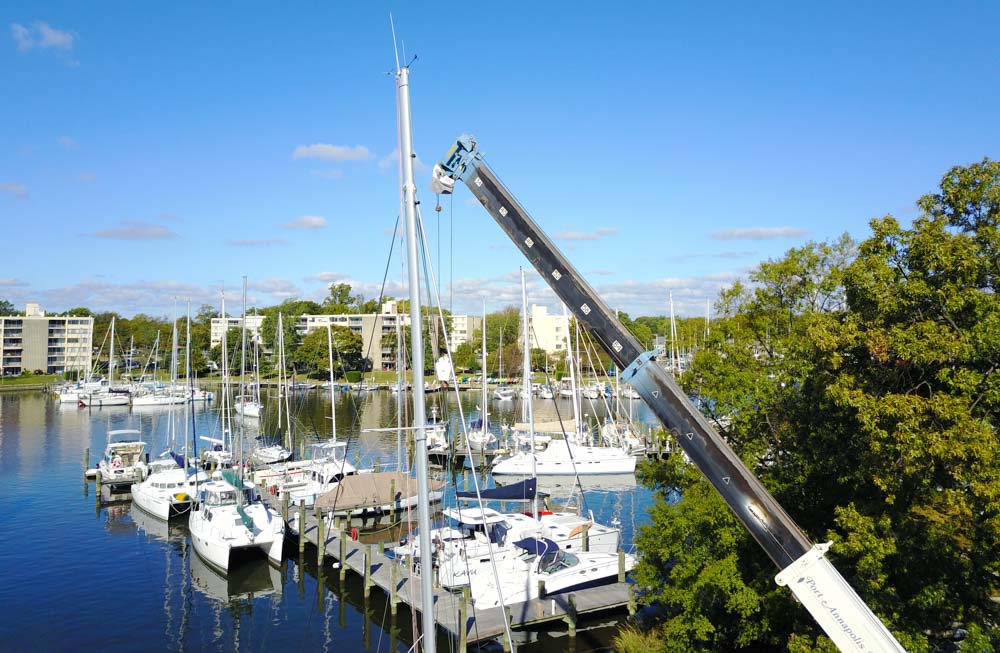 Enjoyed this post?
Sign up at the bottom of this page
to receive email notifications of future posts!