Who We Are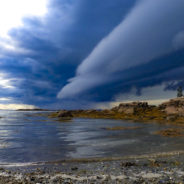 Daylight emerges ever so quietly in a heavy bank of fog. After hours of uninterrupted seas during our overnight passage from Cape Cod, lobster pots make their debut. Suddenly, a loud CLUNK! against the hull draws us all to attention.
read more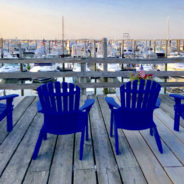 New Year…near year's resolutions—I'll write more! I actually do write an entry every day in our log book but all the sailing talk would bore you. You know I love to write and really I want to keep you up-to-date on all our adventures. Did you also know I get sea sick?
read more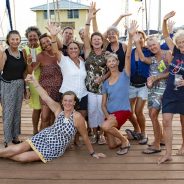 Eight months ago I sat amidst charts and maps learning how to spell Huaritcheru. I still had little experience sailing and zero experience with the geography of the Western Caribbean.
read more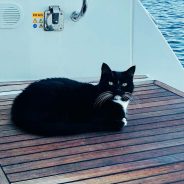 When your sweet kitty leaves a hole in your heart, it's a real treasure to revive some memories. Hidden deep in a pile of half-finished stories was this fun account from our sweet Dot. May it bring you a smile:)
read more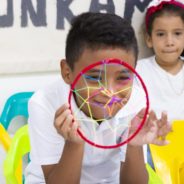 None of us was prepared to have our hearts stolen. Our goal was to drop off donations for a local charity in Colombia. My goal was to capture images of the children and their mothers.
read more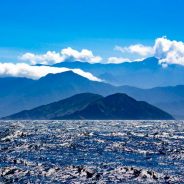 The first thing I noticed about Colombia were the mountains–peaks reaching straight up from the ocean beyond the clouds. How I've missed the mountains.
read more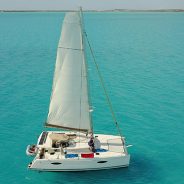 One complaint we have with the Helia is the mainsail. It has a square top (the trailing edge of the sail doesn't meet the top of the mast) and it has a large "roach". The combination of the square top and the roach provide extra sail area for the same mast height but complicates the hoisting of the sail.
read more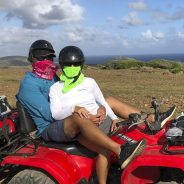 "OH SHIT!" Allen exclaimed just as I was just starting to doze off beside him at the helm. I immediately snapped up and dittoed "OH SHIT!" The entire spinnaker sail was rapidly settling into the sea.
read more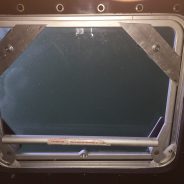 A catamaran unlike a monohull has the possibility of overturning and not coming back rightside up. Because it is possible for the boat to turn in the inverted position with people inside the hull, European boat manufacturers have required the inclusion of escape hatches which can be used to exit an upside down boat. All this is well and good until the lens detaches from the frame…
read more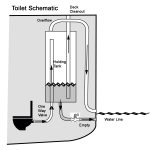 The toilet is an interesting piece of engineering. It has a macerator to grind up the TP and poop so it doesn't clog the tank. The toilet also pumps the result to the top of the holding tank. This prevents a hose or toilet problem from dumping the entire contents of the tank inside the boat.  It generally works well unless something other than TP and poop goes in…
read more